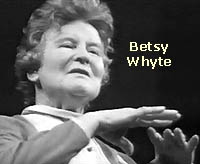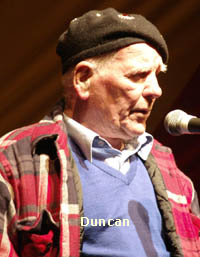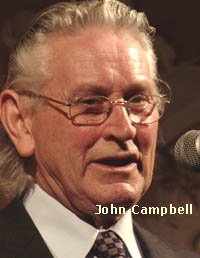 A new performance by Taffy Thomas, of 2 x 45 minutes with an interval.

"When a storyteller tells a tale, standing behind them are the ghosts of all the storytellers who told that story in years gone by."

Storyteller Taffy Thomas has had the good fortune over the last forty years to have collected much of his repertoire of some 350 stories from storytellers now dead and gone. These included members of Scotland's Travelling People (Betsy & Duncan) an Irish sheep farmer (John), the king of the Irish pipers (Seamus), a Cornish fishing skipper (Tommy), and eccentric horse-loving vicar's daughter from the foot of Somerset's Quantock Hills (Ruth).

For this live performance Taffy, flanked by large banner photos of these ghosts, introduces them to the audience, describing his meeting with them and sharing the stories they gave to him. Whenever possible Taffy is accompanied by a singer or musician, as most of these ghosts were as adept in song and tune as they were in the spoken word - indeed they rarely differentiated between them.

In conclusion, a short poetic film brings the show full circle, presenting the audience with one last ghost, as Taffy confronts his own mortality, presenting the audience with the challenge to pass a story on . . .

" . . . for if you tell somebody a story you never die."